Questions and Answers
Q: What is the Deepod?
A: The Deepod is water-tight logger that you can put on your fishing line to measure depth, temperature and light conditions.
The measured data collected is transferred to a computer server via your connected smartphone and can then be viewed in a webapp.
Q: Why do you need a smartphone to use the Deepod?
A: The Deepod does not have a built-in data modem and needs connection to the internet to work. Therefore you need to connect it to a smartphone by sharing the internet connection. Any other WiFi connection will also work.
Any internet browser with Javascript capability can be used to view the collected data, including the smartphone sharing the internet connection.
Q: Can I use my Deepod without internet connection?
A: Yes, but the use is limited. You can only read the logged values on the display if you don't have an internet connection. In this case it is not possible to use the web application. You can also not save the data for later use without an internet connection.
Q: What is the Pod ID?
A: The Pod ID is the password you use to access and update your Deepods data. The Pod ID is unique to your unit and cannot be changed so be careful with it! You can access your Pod ID through the display on the unit.
Q: How do I use the Deepod with my Android smartphone?
A: Start the internet sharing by doing the following:
1. Go to Settings->Connections->Mobile Hotspot and Internet Sharing
2. Mobile Hotspot
3. Change the name of the hotspot to "Deepod"
4. Change the password of the hotspot to your Pod ID (printed on your Deepod)
5. Turn on hotspot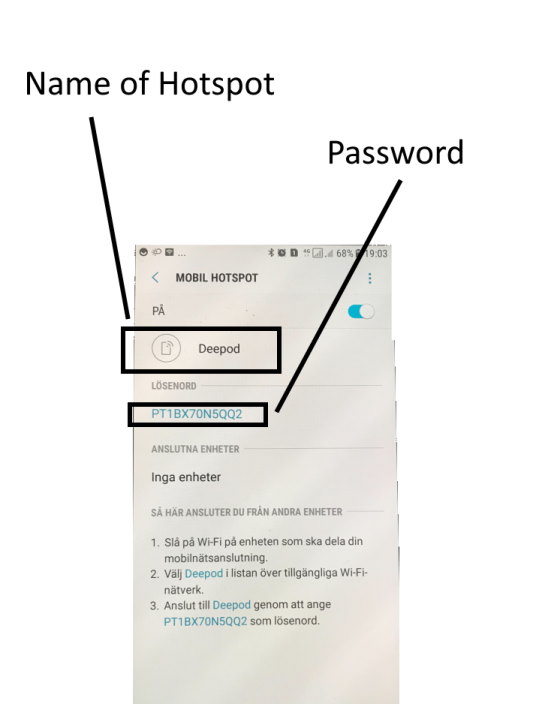 Q: How can you charge the battery?
A: The Deepod can be charged using a standard 5V DC charger with a minimum of 0.5A capacity. A normal smartphone charger can be used as well as a laptop USB port.
The connector on the Deepod is a USB micro female connector.
When the charger is connected, the orange LED next to the connector lights up. The Deepod is fully charged when the orange LED is off again.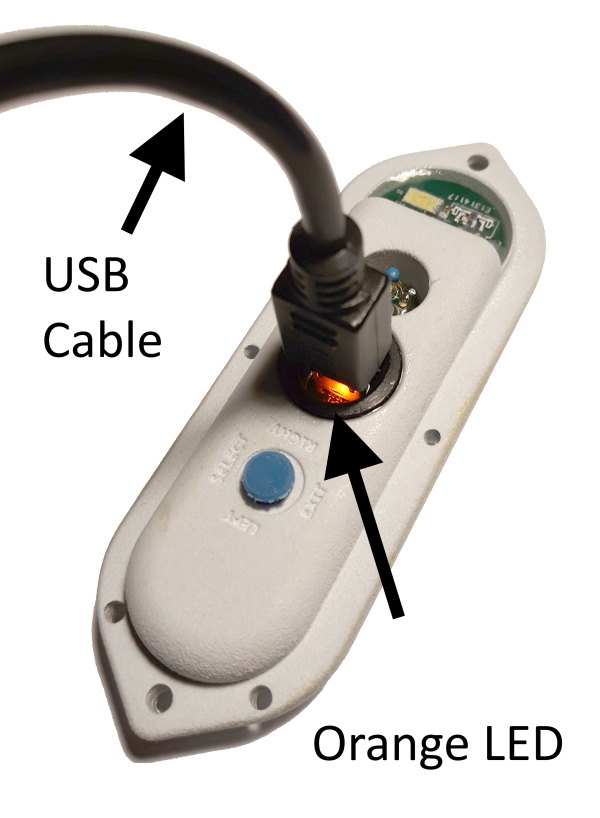 Q: How long does the battery last?
A: How long the battery lasts depends a bit on the use of the Deepod. For the average user the battery should last at least 8hrs.